About the CME
Welcome to this online CME on Echo in the ICU.
This CME has 6 modules as listed below.
Each module contains a video commentary by a renowned faculty by AIIMS, Medanta, and other top medical institutes.
Upon completion of all modules successfully, you will receive the certificate through an email.
Modules
1. Module 1: Rv Systolic function
2. Module 2: Infective Endocarditis
3. Module 3: Pulmonary Embolism
4. Module 4: Left Ventricle Assist Device(LVAD)
5. Module 5: 2D v/s 3D transesophageal echocardiography
6. Module 6: Echocardiography in ICU
---
Meet the Faculty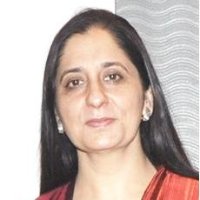 Dr. Poonam Malhotra
| | |
| --- | --- |
| Faculty from: | AIIMS , MEDANTA , University of Alabama Birmingham |
| Certificate: | DMC(Delhi Medical Council) & TSS(The Simulation Society) |
| Who can enroll: | Cardiac Critical Care, Cardiologist, Anaesthesiologist, Intervention Cardiologist |
| Language: | English |
| Modules: | 6 |
| Price: | INR 10000/- INR 6000/- |